Rebuild your credit

Dealing with Credit troubles can be tough. Rebuild your Credit with our strong finance options on a convenient 

payment basis.

 


Leading customer service

Years of experience. Direct training with many 

lending institutions. One on One contact with our financial advisers. These are just a few reasons why we lead in Customer Service.




Hundreds of Cars

We are teamed with multiple dealerships handling hundreds of vehicles per month. Your perfect fit is just a click away.




There is No Obligation when applying for your next auto loan, and there is No Catch to receiving our personally handled service.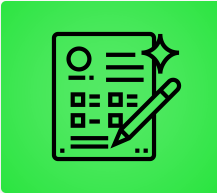 How can we help you?

Credit Challenged and No Credit Auto Solution

We search multiple lenders to get the best possible approval for YOU. With personalized service every step of the way, as well as complete confidentiality, we will help you get back on the road sooner.